Mappity Quakes

Mappity City Maps

Amidst

Weblog

Support

Consulting

About/Contact
We make a number of iPhone apps which act as cached city maps on your phone. The only current functionality is the map, panning and zooming, and pinpointing your current location.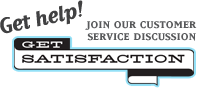 Amidst is a social placemarking web site that makes it easy to remember the places you want to go, keep notes on the places you've been, and find new places your friends like.
If you have any questions or concerns about our products, head on over to our Get Satisfaction forum: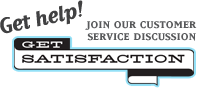 Or, if you prefer, email us at: support@planetaryscale.com
Consulting services are available for iPhone and Mac software development.

Contact andrew@planetaryscale.com if you're interested.
Planetary Scale LLC was started on April 1, 2008 by Andrew Wooster with the goal of making quality consumer iPhone and web applications.


Prior to striking out on his own, Andrew was a software engineer at Apple where he worked on Time Machine, Parental Controls, OS X software updates, and lots of other interesting projects.


Andrew's blog is at http://nextthing.org/


Feel free to email him at: andrew@planetaryscale.com